YOUR PLATFORM TO WORK WITH BIM IN THE FIELD
WHAT YOU LOVE ABOUT PAPER PLANS, IN 3D
Field teams still heavily rely on paper plans when making decisions. While it's a great solution for some, the fact that these cannot be shared reliably with other stakeholders can create problems.
Additionally, trade professionals find that looking at the 2D scope, and imagining it in 3D, is a cumbersome process.
Spectar makes BIM accessible to apprentices & veterans in the field, empowering them to make sense of up-to-date 3D drawings in full scale with all the data they need in front of them.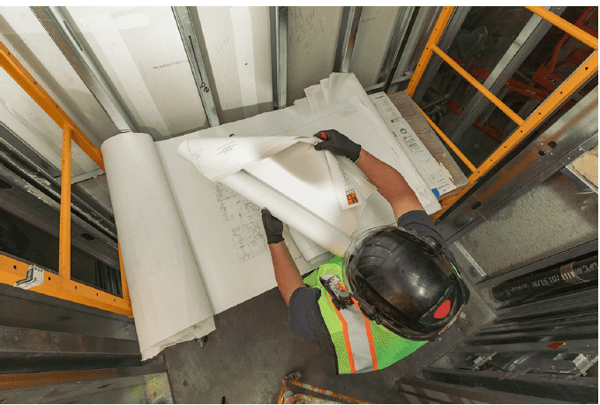 BRING AUGMENTED REALITY TO YOUR PROJECTS AND
OVERLAY YOUR 3D MODELS 1:1 IN EXISTING CONDITIONS
Seeing a 1:1 3D model on-site enables your team to:
Plan ahead
Enhance communication
Connect the office with the field
Ensure coordinated scope is not conflicting with existing conditions